EARTO Annual Conference Venue
The EARTO Annual Conference 2023 will take place in Bozen/Bolzano, Italy, at NOI Technology Park.
Address: Via Alessandro Volta, 13, 39100 Bozen/Bolzano BZ, Italy.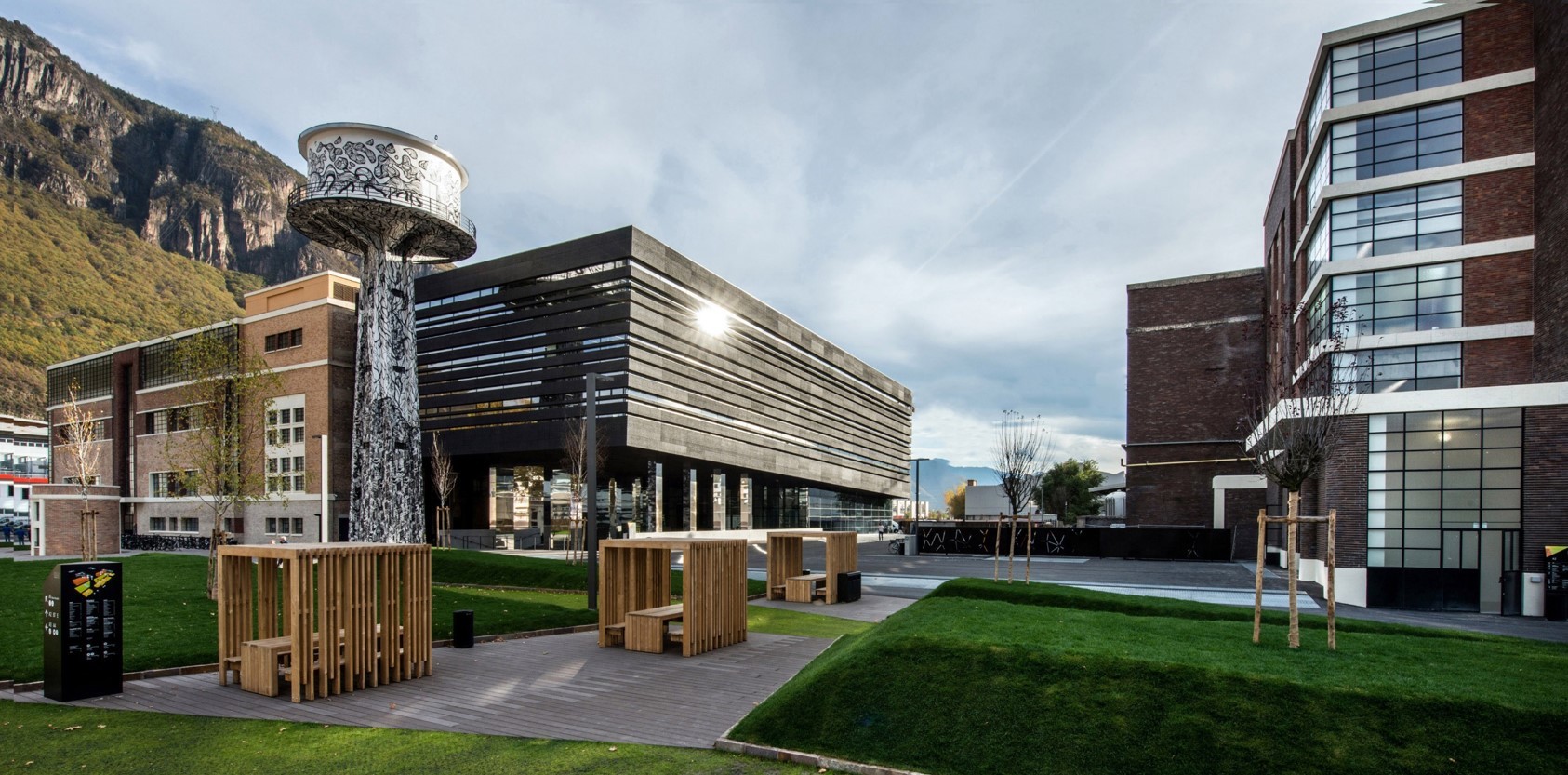 How to get to Bozen/Bolzano
Bozen/Bolzano is located in the heart of the Alps and can be easily reached by airplane, car or train. More information on how to reach Bozen/Bolzano is available via this link.
How to get to the Conference Venue
The conference venue is directly linked to the city of Bozen/Bolzano via several bus routes. The following routes run every 10 minutes from the city centre: 10B, 110 and 111.
Brenner Motorway A22, exit Bozen/Bolzano Süd.
Brenner National Road SS12 approaching from Trient or from the Brenner.
Expressway MeBo, exit Bozen/Bolzano Süd.

Parking
– free available in Via A.-Volta and Via Ipazia
– paid-for parking in our underground car park in Via Volta 17
– there are also charging stations for electric cars

Bozen/Bolzano Zentrum railway station is 3 km, Bozen/Bolzano Süd/Messe railway station 1 km away. This station can be reached on foot in 15 minutes. There are trains to Meran and Bozen every 30 minutes.